Augmented reality (AR) is a technology which merges physical and digital realities. The best-known example of AR is the Pokémon game that allowed its players to see a virtual creature on their mobile screens superimposed over the real world. The advantages of augmented reality can be seen in every field.
Why Augmented Reality is Important for Your Business
An AR device is becoming the next frontier for marketers as it can offer a way to interact with customers and provide them with information in context about products, services, or promotional offers.
AR devices are still in their early stages but are probably here to stay as it will offer brands new ways to communicate with customers, enhancing their experience and making them more likely to buy a product or service.
Benefits of Augmented Reality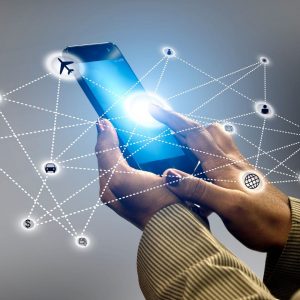 Augmented reality is an interesting technology in daily life, first of all, because it offers high-level reality. Being interesting also paves the way for its use in different fields. Those who experience augmented reality often wonder later how and where else it can be used. In this respect, AR not only attracts attention, but also maintains curiosity.
The use of AR has become widespread in daily life and in sectors such as education, tourism and marketing. The advantages of augmented reality begin with being beyond classical methods. It is necessary to use such innovative methods to attract consumers, especially in sectors such as marketing and advertising. Because today, there is a bombardment of messages and it is difficult for the messages to reach the right users.
Conclusion: The Advantages of Using Augmented Reality in Your Business
Using augmented reality in your work makes you interesting. With AR, you can also enable users to get to know you better. For example, with a corporate promotional video that will work with AR on your business cards, you can go beyond just presenting a printed material.
Another advantage of augmented reality is that you can differentiate yourself from your competitors. With AR, your competitive advantage increases.
The use of augmented reality in your work will definitely benefit you according to your usage area. Meet AR today, not tomorrow, in order not to lag behind technology and to be ahead of your competitors.
CxocARd With You
To start enjoying the benefits of augmented reality, you can meet cxocARd, an AR application. Test the application with the free demo, meet the augmented reality.