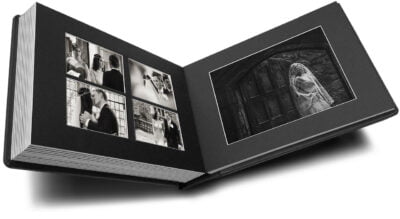 Story of Autumn and Alexander – Enhance your wedding invitation with Augmented Reality
Autumn and Alexander are marring, with a simple ceremony they have been longing for. They both invited all their family and friends from all over the country and some even living in Europe. They wanted share their important memories and time they shared together with their long lost family and friends.
Their AR enhanced invitation made it possible for all. Simply by sending a copy (digital or paper) of wedding invitation and the video they want to display were all needed. All their loved ones received their beautiful card and video.
Test for free … You can also test the experience for free by filling the form bellow.
Other Ideas for your wedding
Wedding Albums with Augmented Reality
Augmented Reality Wedding Invitations
Enhanced your wedding photos with Augmented Reality
You can check this link also for the ideas 
How does it work?
Regardless where you are in the world those two pieces of data can make an unforgettable memory for you. You just send them over to cxocARd and give us 48 hrs to load. Then all you have to do is point the cxocARd application on your camera to your pretty wedding invitation.
People all over world that received your paper or digital wedding invitation will be able to view anything you would like to share with them. Your personal "Please come and be with us" video or memories from childhood.
Not only weddings but bridal showers, baby showers, bar mitzvahs, christenings, henna parties, engagements and all kinds of party, function invitations can be enhanced with augmented reality.
Regardless, which part of the world you are, all you have to do is :
Email us your invitation or card
Email us your video content. You can have this done professionally or you can simply shoot it on your phon or just fill the form bellow.
We will activate your content in max : 24 hours
You will receive an e-mail from us and see your content through the cxocARd application on your phone , here is a download link 
You can make your story known and share it with everyone you love. It is opportunity you will remember for years to come.
You can download cxocARd and match with the weeding invitation to experience cxocARd as you watch on the video . For the best experience we suggest to print the invitation.
Another Experience from Our Portfolio
If you want to Enhance your wedding invitation with Augmented Reality  just fill our form …