Digital technologies become increasingly more integrated in our daily lives. Technologies such as AI and AR intersect more with industry verticals and commercial applications. Innovation is boundless especially if used with  standards and specifications. It is not just represented by introducing or implementing new ideas or methods.
Now, the definition of innovation is a process that involves multiple activities to uncover new ways to do things. It is not creation. Obviously, it considered as the act of making, inventing, or producing something. Bill Gates once said  "innovation is crucial to the continuing success of any organization". Augmented Reality is the most innovative technology one can have to advance their business.
Specially, higher aiming companies that comply with global standards are bound to use Augmented Reality. Global standards help the world achieve essential goals, including enhanced public health and safety, increased education, technology innovation and market expansion.
cxocARd is a cloud based Augmented Reality app for Business. Available for iOS and Android. Fast and Easy to Setup… No coding required… World wide availa…
Dallas Innovates and CXOCard (AR INNOVATIONS)
For example, Dallas Innovates is an annual innovation, technology, creativity, invention, start up  and enterprise magazine. It published in Dallas, Texas, USA since 2015. They explain themselves as "a collaboration of the Dallas Regional Chamber and D Magazine Partners. Launched in 2015, we have a collection mission at our core: To make Dallas the region everyone is talking about. The future is here, and innovation is our engine for growth."
Dallas Innovates 2019, covers game changers, creatives, social interactions in the area and the new frontiers of technology in Dallas-Fort Worth. The 2019 edition published in January. The cover of the magazine uses AR technology to make the people on the cover come alive. With the logo of the magazine moving above the heads of the people in the group.
CXOCARD is an Augmented Reality APP for Business. CXOCARD clients contents manage from cloud it's fast and effective and cost effective. " where business mee…
AR  innovations can find one of its best uses in published media such as magazines, CXOCard business cards, flyers, manuals and pamphlets.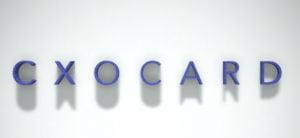 For demo: