Augmented Reality Business Cards
In this article we will try to give more information about usage of cxocARd for AR Business Cards. Yo may think business cards are old school … It could be but still exists. How about using your business cards as a pitching tool using Augmented Reality.
In this article we also try to explain, how Augmented Reality ( AR ) in business cards works. Nearly for every field of business people has business cards to share their contact and company information. However, the business cards are no more then a  nice printed piece of paper !
Augmented Reality in Business Cards ?
How do we combine AR into Business Cards?
Everyone of us must have heard of Augmented Reality and it's various uses. However, you may not know the details and wondered how it actually works. Let's briefly explain and see how can you use this technology on  a business card.
cxocARd is a free AR App ready on both iOS and Android. You can use your current business card with your video content. In cxocARd we need your image of your business card and your video content augmented on it. You can download cxocARd from our
download page
 or you can type cxocard to your App Store ( ready both iOS and AnDroid )
In this article you can find a setup form bellow. If you fill this form by sharing requested information we will make your setup in max 24 hours and you can try your AR business cards for free.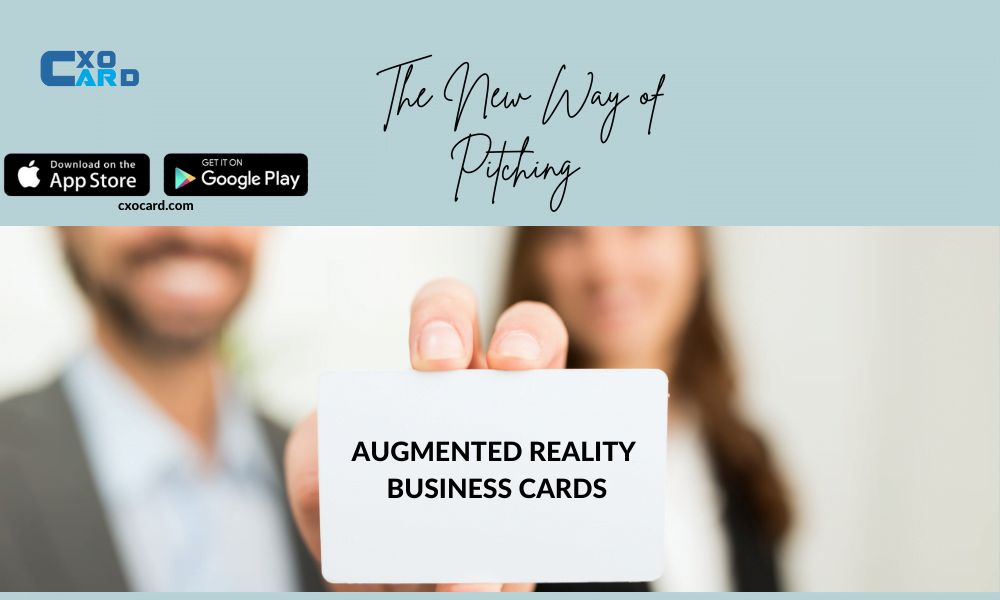 "Especially, most of us don't like presentations, why don't you make your pitch more attractive with CXOCARD?"

"We all know, first impression drives the meeting, make a good start with  CXOCARD, attract attention and leave a great, positive first impression"

"Everyone could download and use CXOCARD however they simply need your business card to see live the experience. " -We add value to your business –
As we stated Augmented Reality is not greatly integrated into the Business World yet. However, CXOCARD is the one of the few solutions in the world that you could use Augmented Reality in your Business Card. It is simple, not costly, elegant and has a strong programming at the back end.  It's a new experience that you could bloom your business and take you to new level..
For demo: