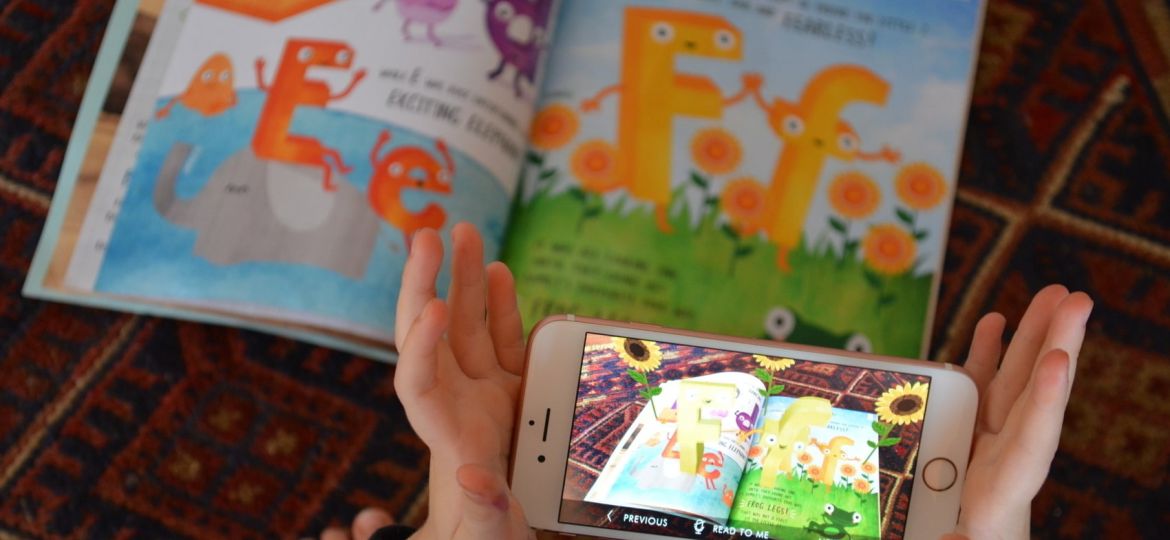 AR Books are actual paper or digital copies of traditional books. They have both text and illustrations. They are linked to the additional content . The camera is pointed at a page in the book. Then the application 'reads' the page and displays that content on the screen of the device. This content could be a picture or video file or an audio clip or a whole animated sequence. It could even be a game or activity associated with the traditional media. Now, we will introduce you two very popular children books using AR technology.
Color Alive Series – Augmented Reality Coloring Books
By merging coloring books with an application, Crayola, partnered with AR developer DAQRI. They have created a series of coloring books that let children really bring their creations to life. As usual, each book appears to be a normal coloring book, with images of fairies, dragons, and popular cultural icons to color. However, once the coloring is complete, children can use the application to generate a 3D model of their drawing, shaded in every way, which they can then interact with and move around on the screen
Alice in Wonderland- AR  version
By falling down a rabbit hole, Alice experiences unusual adventures with a variety of characters in this adaptation of Lewis Carroll's classic tale. This colorful book is the great candidate for an AR book. The actions, colors and awkward instances happening in story comes alive with the Augmented images. And now, you can immerse yourself in Wonderland through the interactive reading experience that this book offers. Alice follows the rabbit to his burrow, where she falls inside and her magical adventure begins. Finally, Magical cakes, golden key, potions and extraordinary creatures await you.