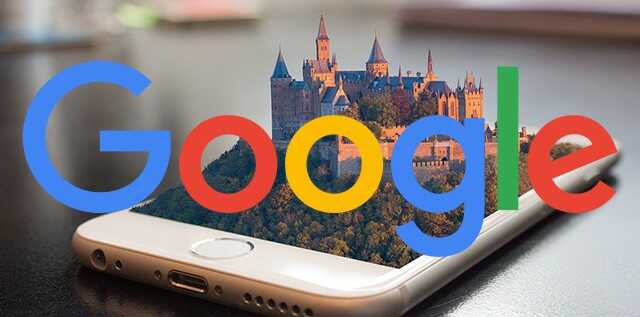 The technology undeniable improved within the last 10 years due to many facts and unseen factors.Famous search engine Google has already adapted itself to all existing technologies. This includes "Augmented Reality Google" title as well.
What does Augmented reality means?   It is basically an layer of  digital content and information onto the existing physical world.  You would view the live existing object, place, data plus the digital content you receive from the AR application. It will let you search visual items, by simply pointing your phone at them. Beyond that, it can give you answers with AR. Here are a bunch of Google features that uses AR, lets call them Augmented Reality Google.
Google Lens is an important tool for AR
Are you  having hard time describing your search in the search box? Just point your camera and Google Lens can help you. It scans the object like a human eye and tries to match the image to the existing images in its database (a human's memory) And guess what it only takes seconds ! Here is what Google Lens can do for you :
Discover ARCore
ARCore — Google's AR developer platform — provides simple yet powerful tools to developers for creating AR experiences. You want to build the future. Here is immense opportunities with Google.Choose a development environment. Are you using, Android, Unity, IOS or Unreal ?
AR in Apps
Using ARCore the Google developer platform,  you  can write code, creator new concepts and brands, get financial gain and make it having fun as a team. The end result will be engaging AR experiences leading to great apps.
Augmented Reality Google Search
Now you can use AR to place 3D digital objects in your own space directly from Search or from websites on Chrome. You can learn more about everything from Asgardia the space nation  to Scottish fold cats and tigers, with a greater sense of context and scale.
Here are a few great ways to use Augmented reality Google :
1-     Explore places. You are visiting a tourist destination. Don't you want to learn about popular landmarks? See ratings, hours of operation, historical facts and more.
2-     How would you like to Scan and translate your  text ?
In a meeting, business environment or socializing you can translate text in real time. You can look up words, add events to your calendar, call a number, and more. Or just copy and paste information to save time.
3-     See what's popular on menus
Wondering what to order at a restaurant? Look up dishes and see what's popular, right on the menu, with photos and reviews from Google Maps. Genuine reviews from people.
4-     Identify plants and animals
Find out what plant is in your friend's apartment, or what kind of dog you saw in the park. You have the name right at the tip of your tongue. Now, you have way to find it immediately.
How About cxocARd ? 
cxocARd is an Cloud Based Augmented Reality platform which is ready for iOS and Android. On our cloud server you can define a 2d surface as target and a video content to Augmented. When your content is registered you our data base cxocARd's AR camera will recognize your target ( for example – your company logo, your business card, artwork , brochure, catalog page , billboard etc. ) and start to stream your video on your target.
How to setup your free Augmented Reality Business Card ?
To setup a your free demo is quite easy. Just you need to fill our form . We will activate your free AR business card with your video content in 24 hours  and inform your side by sending an activation email to your email address.  You can find the setup form bellow. We are accepting your video content by youtube link. You can also download cxocard from THIS link .
You can upload your business card image to our form please scan or shot your business card image vertically. Our form accepting jpg,jpeg and png image formats only. Max file upload size is 1 MB .
Your business card remain active for 7 days and we have more !! If you shoot a screen cast upload it to Instagram by taging our profile THIS  you will get extra 30 days.
cxocARd is only for business card  ?
cxocARd is an AR platform for business and it's not only for business card. It can be used for different for business. Maintenance , Quality Assurance, Product Marketing , Sales departments of  the companies.  AR technology opens us new ways of interaction tech with our audiance .