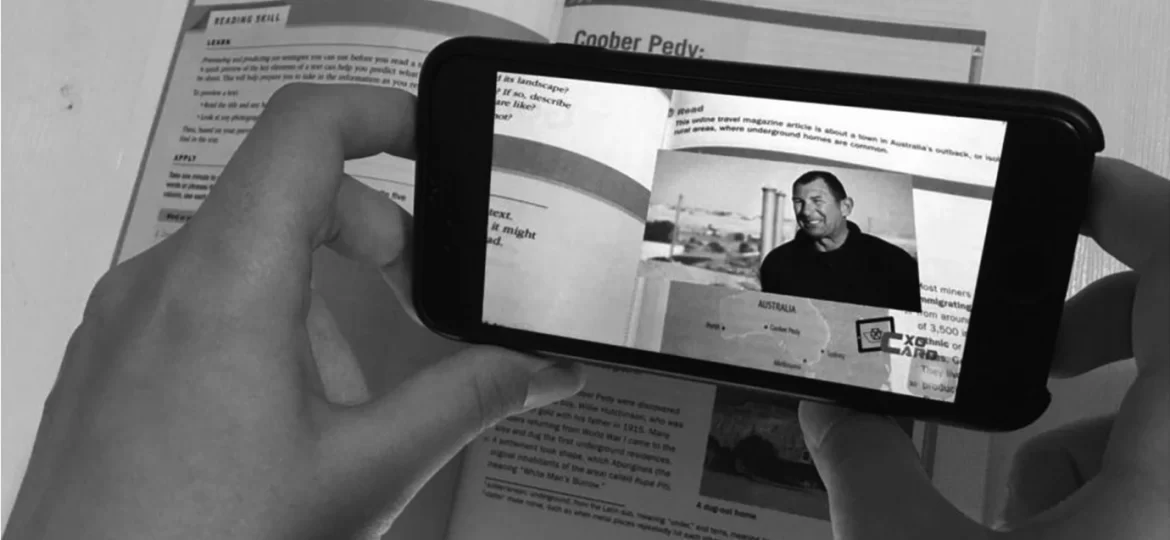 Augmented Reality is a technology that overlays digital information on top of the real world. It is a way to provide additional knowledge and information about your surroundings.
We also add a figure (image)  from this article (An exploration into the impact of augmented reality on EFL learners' Reading comprehension ). Lets have look to abstract of this academic study
This study investigated how Augmented Reality (AR) impacted EFL learners' reading comprehension and attitudes toward utilizing AR. A mixed-method was used with a sample composed of 64 upper-intermediate EFL learners in a state university in Iran. Independent and paired sample t-test were used to investigate the experimental group's reading comprehension and possible differences between groups' reading comprehension after utilizing AR. The quantitative findings indicated that the experimental group showed a significantly higher reading comprehension level than the control group. The thematic analysis of the semi-structured interviews revealed that students enjoyed using augmented reality and preferred it to traditional reading comprehension methods. Furthermore, AR increased students' interest in reading comprehension tasks and enhanced their willingness to use AR-based approaches in EFL classes.
In the past we have already published some articles on our blog about Augmented Reality & Education. We have also several cases including Augmented Reality Books, Flash Cards etc.
As cxocARd we are supporting academic research and education if you want to try cxocARd you can register your content for free by filling the form bellow.