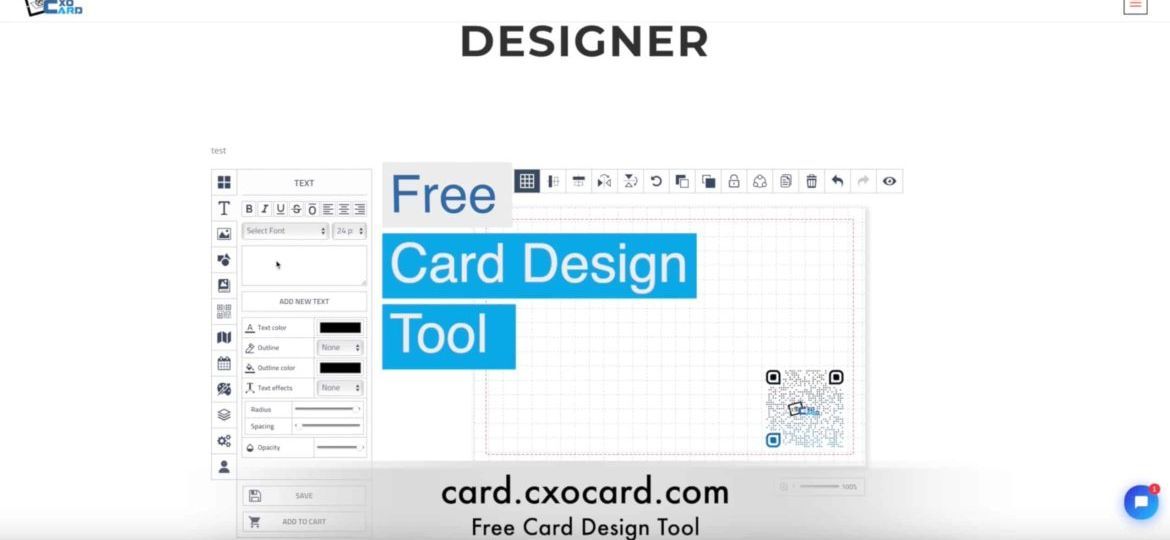 Free Business Card Designs from cxocARd
Business Card designer is a tool developed by cxocARd team. We have specifically  created it in simple to use, efficient and ready to print vector based PDF format. Here is a screenshot of this new service we have recently introduced.
card.cxocard.com – free business card design tool design your business card for free also with cxocard you can integrate augmented reality to your business c…
Business card design is not such a complicated process but when it comes to explain it to the print house, it's not as simple as you might think. Here is an easy to use solution for you:
Why don't you design your own card ?
Do you have any software to design it?
Do you know the business card sizes?
Do you have any ideas about what design you want?
We can add many items to this list. "The cxocARd designer" is a web based free service . You don't need to download any software. On top of it, there are many icons, cliparts and fonts which are ready to use in your design. Finally, if you wish, you can upload your own logo, pictures or icons to "The cxocARd designer".
The main advantage of  "The cxocARd designer" you can export your design in vector based PDF format. Also you can work with layers in the tool. Finally, the best part of the application is, after you design your file, you can directly download your design files.
How About Augmented Reality Business Card ?
And after you add your business details, you are ready to use your design files. We must specifically mention, the cost of using "The cxocARd designer" is zero. To have your own Augmented Reality video, please load your video to YouTube.  Then please paste your YouTube video link into the comment box underneath this article and send it to us. Or just send us an email with your design and your video file  to contact@cxocard.com  However, we suggest loading your video into YouTube and sending us the YouTube link. After we receive your content, we will integrate your video content to your business card design within the same day. Then by downloading cxocARd app you can experience Augmented Reality on your business card with your content.
For demo: